2024: Yoga 500 hour Teacher Training
This training is planned for 2024.
2023-ongoing: Master Tung and Kiiko Matsumoto Acupuncture Styles
Training in Master Tung's lineage of acupuncture from Susan Johnson, and Kiiko Matsumoto's palpation and acunpuncture style.
2023-ongoing: Shaolin Wellness Program, Shaolin Temple Yunnan
Training in: Qigong based exercises such as Ba Duan Jin, Zhan Zhuang, as well as Qigong breathing techniques; Meihua Quan Kung Fu (Five Animal) poses; and Classical Chinese Medicine principles and concepts.
2016-ongoing: Traditional Medicine Practitioner
Offering services in traditional Thai massage, cupping therapy, nutritional therapy, nature and exercise as medicine.
2020-2022: Personal Assistant
Work as Bruce Bentley's personal assistant with Health Traditions.
2019-2021: Support Worker
Work as an Aged Care and NDIS support worker for private clients in Northern Tasmania, Australia.
2018-2019: Brukerstyrt Personlig Assistent / Home Carer
Work as an in-home disability support worker for Ringsaker Kommune, Humana Omsorg AS and ULOBA AS in Norway.
2018: Accredited Practitioner Training in Trad. Thai Massage
Northern style Thai Massage training with Valentina Gombi of Byron Thai Massage School in Byron Bay, Australia.
Thai Massage (Levels I and II)
Level III Practice Week
4 weekly Yoga sessions with Uschi Steedman
1 weekly Body Movement sessions with Peter Notley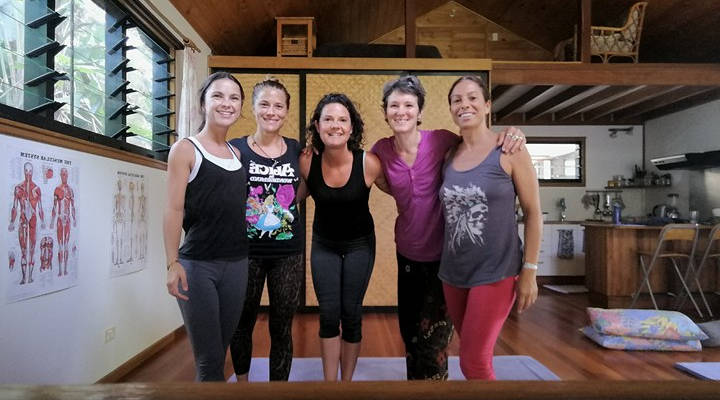 2017: Advanced Certificate in Integrated Cupping Therapy
Cupping therapy training with Bruce Bentley of Health Traditions in Melbourne, Australia.
Different cupping applications and vacuum levels
Diagnosis of cupping marks
Russian cupping massage
Chinese and Vietnamese cupping techniques to alleviate pain and discomfort
Cupping for sports injuries and joint pain
Cupping for deficiencies
Cupping for mending fascia and hip problems
Cupping treatment for scar tissue, cellulite, and stretch marks
Abdominal cupping techniques
Cupping for neck, shoulder and back relief
Facial cupping techniques for sinus, TMJ and headache relief, as well as skin conditions
Use of hand-blown cupping glasses with an attached pump, Haci magnetic cups and flexible silicon cups
2016-2019: Registered Homøopratiker
Registered naturopath (Norway) offering services in nutritional therapy, yoga-based Thai massage, sliding cup massage, bodyweight-based exercise training and outdoor guiding.
2015-2016: Naturmedisinsk grunnutdanning og VEKS
Natural medicine studies and VEKS (vitenskap, etikk, kommunikasjon og samfunn) course at Tønsberg medisinsk skole in Norway.
2014: Formation en graphothérapie
Training courses in graphomotor therapy at the ACADEG ASBL - ACADÉMIE de graphologie & graphothérapie in Brussels, Belgium.
2013-2016: Brukerstyrt Personlig Assistent / Home Carer
Work as an in-home disability support worker for Dialogue AS and ULOBA AS in Norway.
2012-2016: Heilpraktiker Ausbildung
Naturopathic studies (anatomy, physiology, biology, pathology, etc.) at Isolde Richter Heilpraktikerschule in Kenzingen, Germany, with extra courses in nutritional therapy, sports medicine, the fundamentals of Traditional Chinese Medicine, fasting and cupping therapy.
2010-2011: Psychology major
Psychology study with specialisation in cognitive psychology and neuroscience at Deakin University in Melbourne, Australia.
2008: Certificate in Traditional Thai Massage
Southern style Thai Massage training and introduction to sliding cup massage with Bruce Bentley of Health Traditions in Melbourne, Australia.
2007-2008: Certificate III in Fitness Instruction
Foundational course in fitness instruction with Australian Institute of Fitness in Sydney, Australia
1995-2007: Psychology-based Consultant
Personal assistant to a practical psychologist and trainer of handwriting analysis - the study of graphic movement for psychological, neurological and physiological diagnosis.
1995-2005: Personal Development
Study and training in Northern European shamanism, animism, forest culture, urmedisin and nature-based healing traditions.
1995-1996: Reflexology
Foundational course in foot massage and reflexology in Darwin, Australia.
Go to Top ↑